The biggest point of difference you'll find working with me is the digital- and entrepreneurial- lens I cast over your operations and systems to help you become more agile, more disruptive, and build enduring products and services that customers will love.
I have over 20 years' experience leading and building high-performing venture-backed technology companies and teams at global scale in CTO and CPO capacities.
I strongly believe that the large enterprises and organisations of the future are those who can create an engineered ambidexterity in their leaders and people – those who can excel at executing on today's business, whilst systematically searching for the new business models and opportunities of tomorrow, particularly in the way a startup would.
Why startups? Because they are the ones at the cutting edge of building the future, so learning their mindset, methods, and understanding how their innovation ecosystems work, can give any large organisation significant competitive advantage by creating a blueprint for continuous transformation and long-term growth.
Given the sheer pace of change of digital technology and customer behaviours, I believe that this type of venture-led innovation and entrepreneurial transformation is no longer a nice-to-have – it's imperative!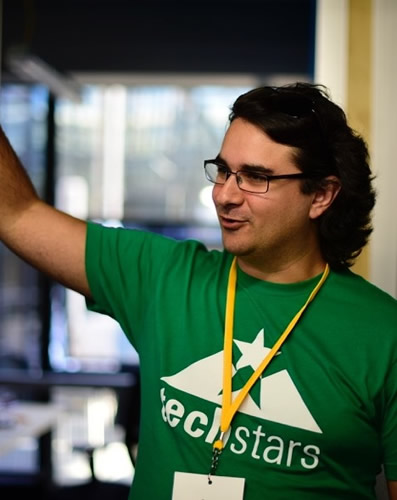 HOW I CAN HELP YOU SUCCEED
I've built high-growth, product-led, technology companies from idea to exit...
I've designed and built world-leading venture accelerator programmes...
I've coached leadership teams on how to build entrepreneurial systems and culture at scale...
I love the challenge of taking an idea and working out the path to value through to delivering high-growth.
I've founded, led, and coached companies at all levels, giving me the ability to solve the most gnarly business growth challenges at a systemic level.
I have a passion for disruptive innovation, business model design, and complex product development.
No-one can predict what will come next or where disruption will come from.
All we can do is build a culture that encourages agility, experimentation, and
Rewards searching for the future without ignoring what got us there in the first place.
Whatever your growth goal or innovation challenge, let me help you take that to the next level.
ARTICLES, PRESS, & PUBLICATIONS
I have significant profile throughout New Zealand as an authority on the early-stage innovation ecosystem, entrepreneurship programmes, and as a hands-on community leader.